The law library is moving, but not for the first time. Petigru College housed the law school, along with the law library, until 1973.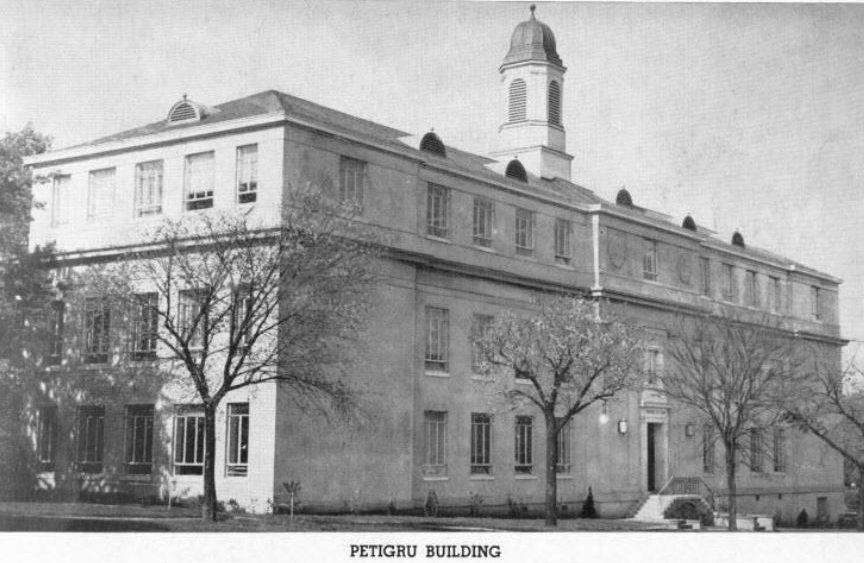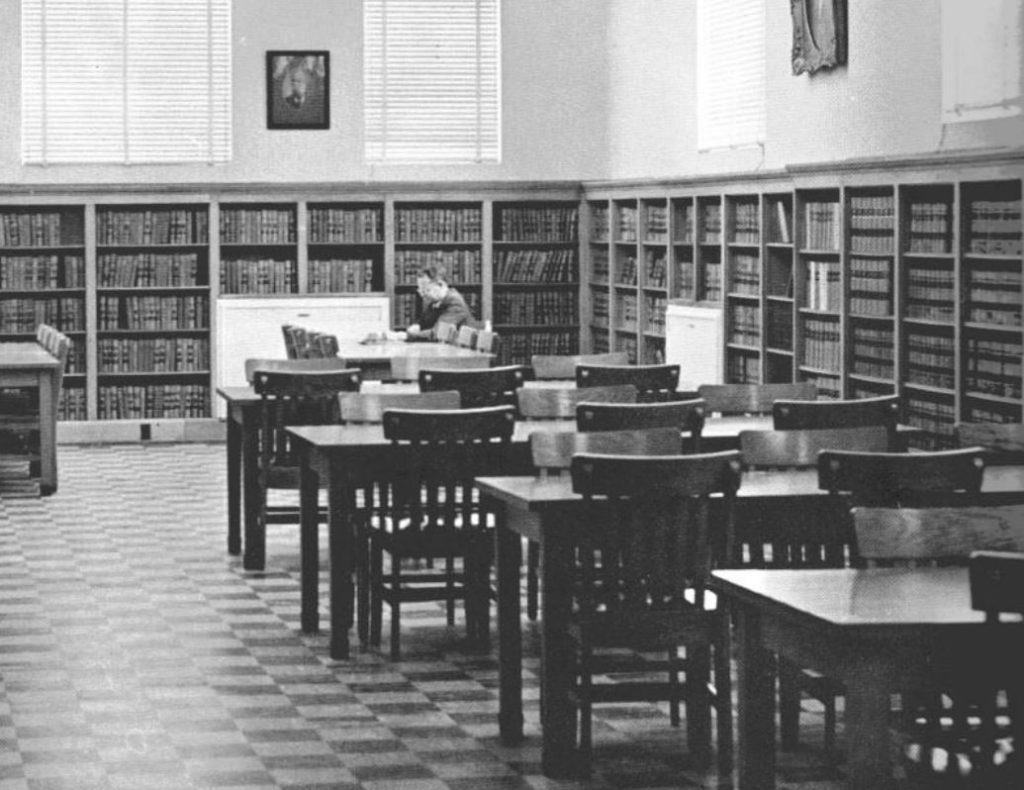 Law school enrollment grew from 173 students in 1960, to 496 in 1970. The law library held approximately 40,000 volumes in 1953, and 113,428 in 1974. By the time 701 South Main was built, it was very much needed; Petigru had been outgrown.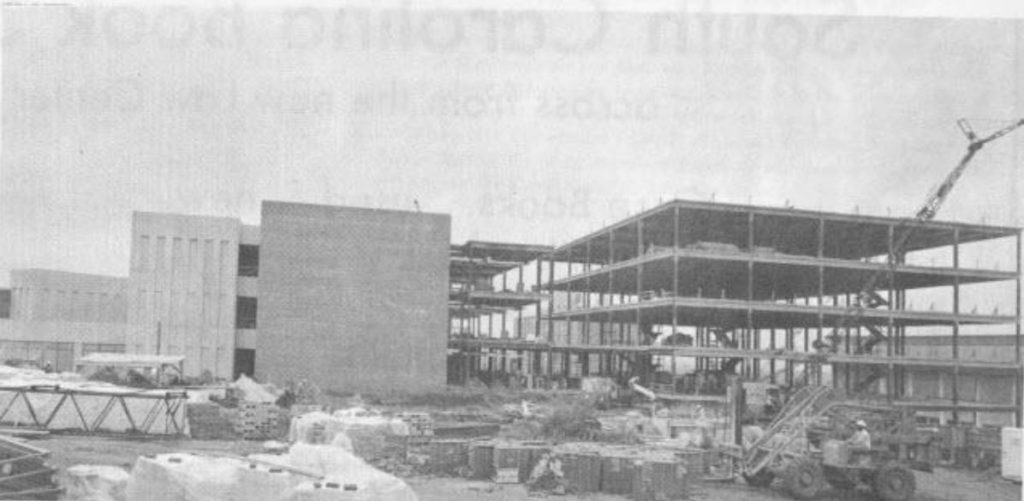 Today, law school enrollment is approximately 615, and the law library holds more than 500,000 volumes.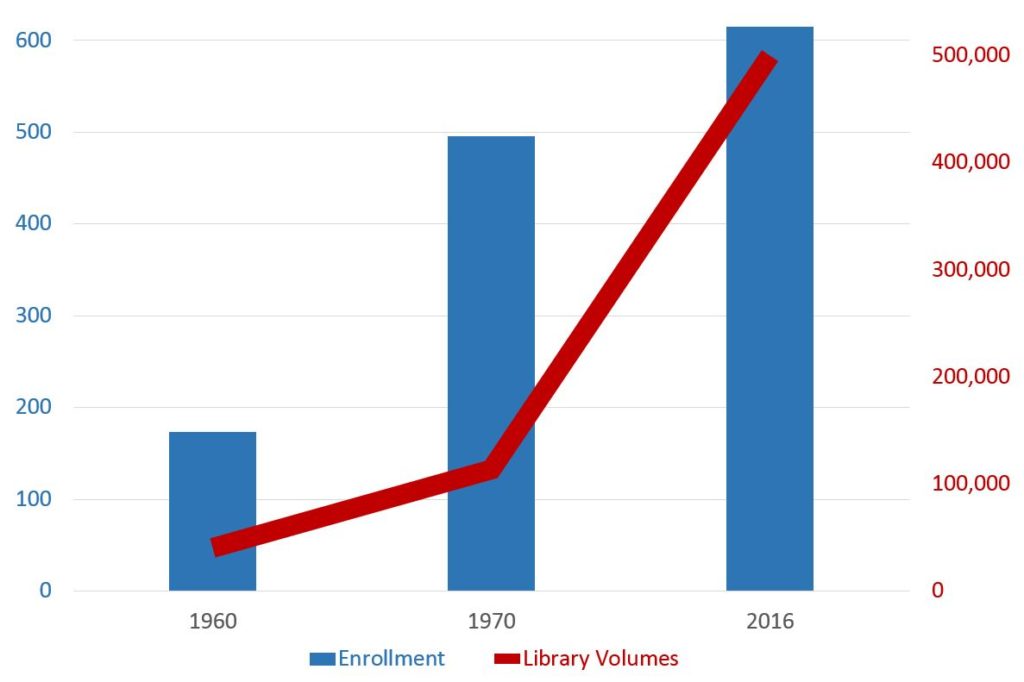 To get some perspective on the historic 1973 law library move, we spoke on the phone with Mrs. Prue Goolsby on April 20, 2017. Mrs. Goolsby was hired as the Circulation Librarian in 1973 and retired from the law library in 1993. The conversation below has been edited for length and clarity.
---
Mrs. Goolsby, how inadequate was the space in Petigru?
Petigru was so small—three floors, and very little shelf space, very little study space. You never knew when you would get stuck in the elevator. People didn't like to get on that elevator, because it really did get stuck.
What was it like to move the law library in 1973?
I had just started work in August in Petigru, and I was put in charge of getting the books on the shelf in the new law library before the semester started.
Trucks were rented, and about 20 or 25 students were hired—law students and undergraduates. The student assistants packed all the books in boxes, put them on the trucks, unpacked the books, and put them on the shelf. And of course I helped. It took at least two weeks, and it really built muscles.
The main thing with moving books is to keep them in the right order. The law students understood the importance of keeping the books in the right order, and we were fortunate to have undergraduates who also were very careful.
I suppose there were no computers?
There were reporters and digests—no computers in 1973. We were lucky to have a copier! When we moved into the law library, there was only one copier in a tiny room by the circulation desk. Later on, we put four or five copiers in what is now the library conference room, so computers could go in that tiny room when we got them. As you can imagine, a whole room full of copiers would get so hot, we would have to keep both doors open.
I'm not much for computers even now; I like books. I like to hold books. But I do have a Kindle . . . and a tablet!
What kind of books do you like to read?
I like historical books, and mysteries. I recently read The Trapped Girl by Robert Dugoni, about a girl found in a crab pot. Of course, I know Robert. He and I are on Facebook together. I've read all of his Tracy Crosswhite series, and I've read all of the Outlander series by Diana Gabaldon. It's fiction of course, but in a way, it's about my family. I was a Fraser, and in my family there was a James. I thoroughly enjoy reading about Scotland.
What did you like about working in the law library?
I liked all the people I worked with, and the students. All of my coworkers were great people. I particularly enjoyed working with Emily Keogh, whom I grew up with in Walterboro.
I liked when lawyers or judges I knew would stop by the library and look me up to say hello. A cousin of mine who was a lawyer often stopped in. At one time Judge Joe Anderson said he didn't know what he'd do without me. That was nice to hear. And I remember Judge Kendall Few would ask me where things were in the library.
Do you have any advice for law students and law librarians?
To the law students: Be nice to the librarians. You never know where it may lead. You need to respect the library. Some of our students would take their pens and poke holes in the furniture or write all over things. That is not respect. You need to respect the library.
To the librarians: Be nice, but be firm. And be fair.
Previous posts in How to Move a Law Library: